Benefits of Transit Advertising for Transit Authorities
Bus, tram and train windows can be transformed into lucrative and impactful outdoor adverting space with Contra Vision®. The one-way vision window graphics cannot be seen from inside of the vehicle and an excellent view out is maintained for passengers.
Other benefits include a reduction in solar heat gain inside buses, providing comfort to passengers. There is also evidence that graphics on the outside of windows helps to deter window tagging vandalism by passengers.
Contra Vision has been recognised as the brand to trust for transit window advertising since we created the world's first bus wrap in 1991, designing and constantly improving products to optimise performance specifically for transit applications. We would be delighted to assist OOH Agencies, Transit Authorities, Printers/Installers in any questions relating to Product specification, Formats/Applications, Regulations and Approvals.
Passenger Benefits
You may ask how using Contra Vision® Perforated Window Films on vehicles can benefit passengers? Well, it may not be obvious initially but there are many benefits of using window perf for passengers, such as:
A reduction in fares as advertising on transit assets creates an additional revenue stream.
Comfortable light-levels and good see-through from inside, especially with our Contra Vision HD product, for which the perforations cannot be seen from as little as 5-foot away.
A comfortable travelling experience due to increased privacy, reduction in glare and solar heat gain inside buses.
One-way vision graphics can help to deter window tagging and other vandalism, keeping the vehicle in good condition.
In the event of a window being smashed, the toughened glass would be held together by the window film and fall out in one piece which could prevent injuries.
Most bus advertising formats do not cover every window, so passengers have the option of sitting behind unwrapped windows or wrapped windows if they want increased privacy and shielding from the sun.
Economic Benefits
Bus advertising is a very attractive media for a wide range of industries because the cost per thousand (CPM) impressions is lower than for static OOH formats, TV, radio, print and even some online channels. The advertising value of buses can be quadrupled by using one-way vision graphics on bus windows.
Advertising space is doubled because windows account for around 50% of the surface area of bus sides and rear.
The square foot/metre value of the advertising space doubles when windows are included in the advertising format. This is because the shape of the adverts are less constrained, larger in size and more noticeable to audiences. Also people are conditioned to actively look at windows to see what is on the inside, so adverts are more likely to be recalled.
Environmental Benefits
Contra Vision® Perforated Window Films help reduce solar heat gain inside vehicles and buildings. The printed area reduces heat transmission through windows, making the inside cooler and reducing the load on air conditioning units. The color of the printed graphics can have a significant impact: whites and brighter colors reflect more heat than darker colors.
A Contra Vision bus wrap is estimated to reduce the air-conditioning load by up to 23% on a warm day (17-20 degrees Celsius), equivalent to a daily saving of 0.5 litres of diesel (180 litres per year). There is a net CO2 reduction of 3.76kg for each square meter of Contra Vision® Performance™ over the entire product lifecycle.
Be Inspired
External transit advertising can be either in the form of graphics, simple text or other visual information. Advertisements can be produced in multiple formats from back graphics to kerbside posters and full wraps.
Be inspired by our latest case studies and explore the various transit formats: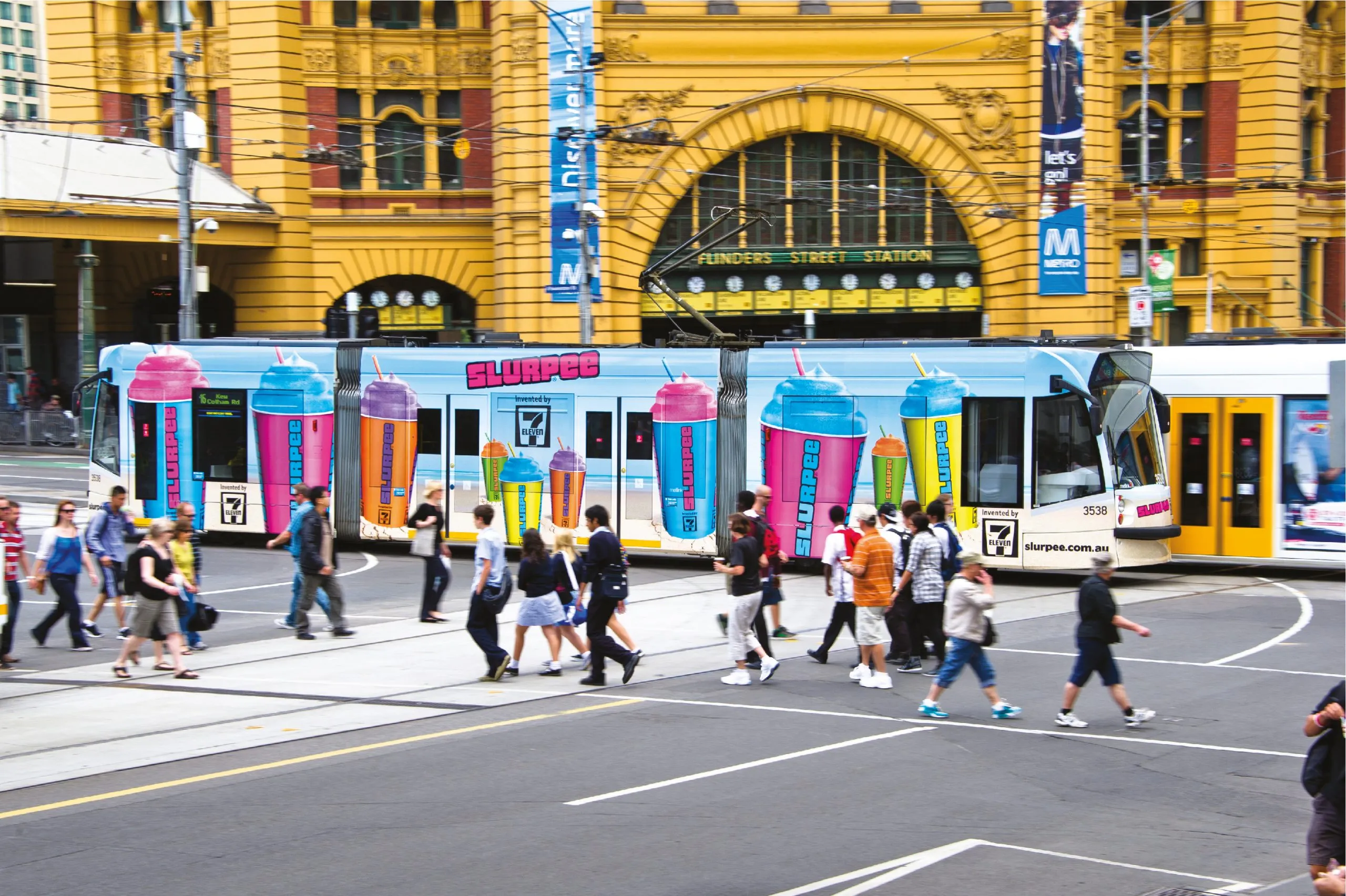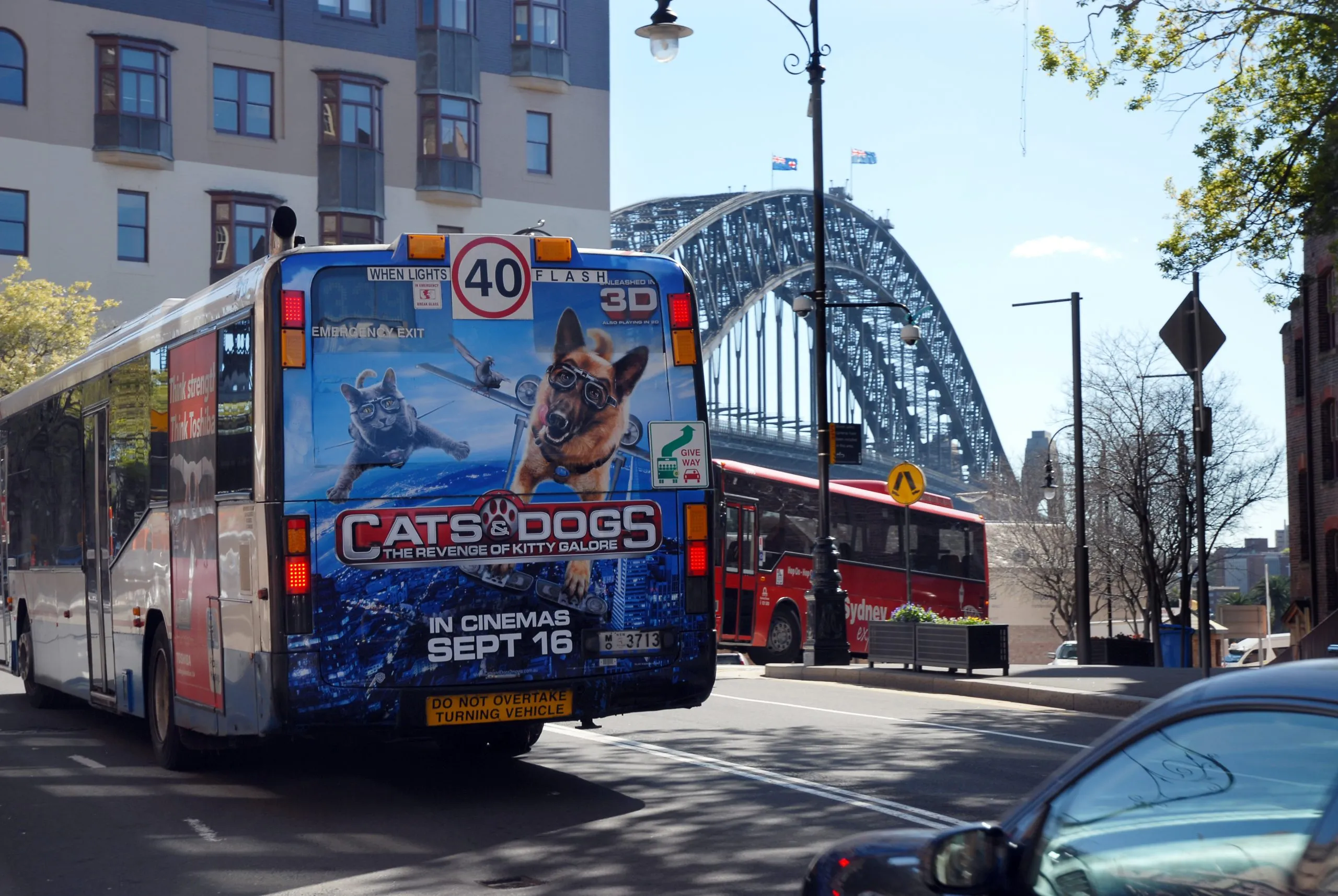 Definitive guide to product specification
Our range of perforated window films and over laminates are trusted and specified by leading brands and by major bus and transit advertising companies in North America, Australasia and Europe. We are unmatched in our experience and knowledge of perforated window film.
It is a complex subject and ensuring the right products are used correctly is critical to a successful outcome.
For bus livery we strongly recommend Contra Vision HD Performance for its long term durability and excellent through vision for passengers.