Why choose Contra Vision?
In 1982 our founder invented one-way vision graphics. Ever since, we have continually innovated and developed improvements and patented technology, to ensure that our customers are getting the very best product. Below are some of the reasons why Contra Vision is the best choice for perforated window film.
Conventional white liner (left) versus Contra Vision® Grayliner™ (right) showing how it reflects real life installations, reducing the tendency for printers to over-ink the substrate.
Exclusive Contra Vision® Grayliner™
Our unique patented Grayliner creates a realistic background to show how the printed image will really look on a window. It enables accurate color matching to the original artwork, reducing the tendency to overcompensate with increased color saturation, which can occur when using standard white liner products.
It is available in 2 versions:
Universal Liner: Suitable for all printing technologies, including UV inkjet
Replacement Liner: Unrivaled printability and adhesion for solvent and latex printers
We offer rolls in a wide range of widths and lengths, starting from 10metres/30 feet long and both 1.37m/54″ and 1.52m/60″ widths.
High Definition Films
The EXCLUSIVE Contra Vision® HD™ range features 1mm diameter holes, which are 60% smaller in area than standard one-way vision products. This break-through micro perforated window film featuring the world's smallest-ever perforations, delivers minimal disruption to the graphics, produces stunning images to one side and from the other the smoothest see-through compared to any other perforated window films available. That's why life is better in HD.
We have three options in our exclusive range of HD perforated films, each designed to give the best possible results in any particular application. HD White on Black is available in 10m x 1520mm and 50m x 1520mm in the UK and EU.
Contact our sales team to enquire about which lengths are available in other parts of the world.
Click on any link or watch our video to learn more.
Deciding which brand of perforated window film to purchase to create the very best window graphics, is an important one. Specifiers can often be tempted into buying the cheapest material in order to save money but this initial benefit is short lived. Contra Vision's Project Lifetime Value explains how our products deliver real cost savings across the duration of the project.
Investing in Contra Vision® perforated window film is a smart decision; it's the choice of professionals the world over, because it delivers exceptional value across the lifetime of the project and can save customers up to 25% on overall project costs.
We asked printers to share the cost breakdown of their projects and on average, the cost of Perforated Window Film accounts for just 21% of the total. Buy the wrong window perf and your costs for printing, installation and removal can easily double.
Contra Vision perforated vinyl delivers stunning printed results. It's patented Grayliner allows printers to 'get it right first time' ensuring colors are bright and vibrant. Specialist adhesives keep the window graphics firmly in place during the campaign but allow a clean, quick removal with minimal tearing and the sticky residue that can be left behind by inferior one-way window film.
1. Create: Achieve your vision
Contra Vision offers the world's widest range of perforated film, providing unlimited design options suitable for every application. In addition, it provides the necessary tools to help you choosing the right product and colors. Visit our Technical Hub to find helpful advice including a guide to Design Options and a Perforated Image Previewer (PIP) tool to see how your graphics will look on the window.
2. Print: Right first time
Contra Vision products allow you to achieve spectacular results across a wide range of print technologies and Contra Vision® Grayliner™ ensures colors are right first time. The replacement liner is another Contra Vision patented invention that allows you to achieve the best results on most types of printers.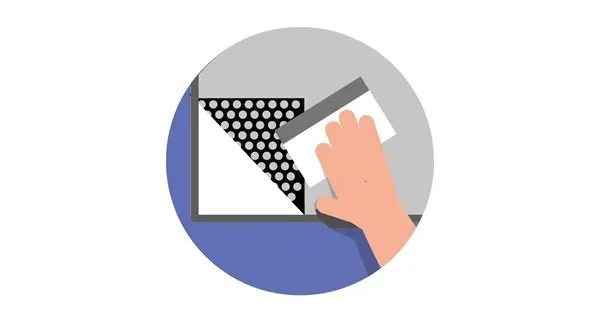 3. Install: Trouble-free
The simplest installation process, suitable for both inside or outside situations in both high and low temperatures.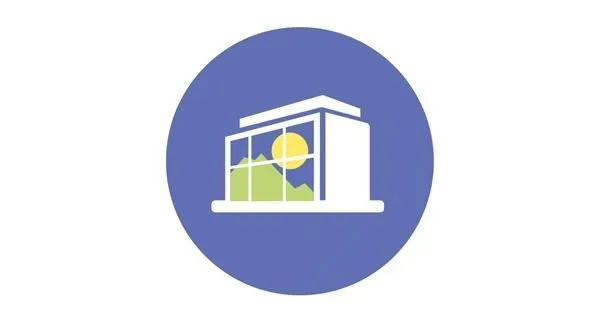 4. On window: Peace of mind
Outstanding adhesion technology you can rely on, ensuring great looking results for the entire duration of the project. The Contra Vision Transparency Guide helps you select the right product for every application. In addition, it offers different durability options, Performance or Campaign.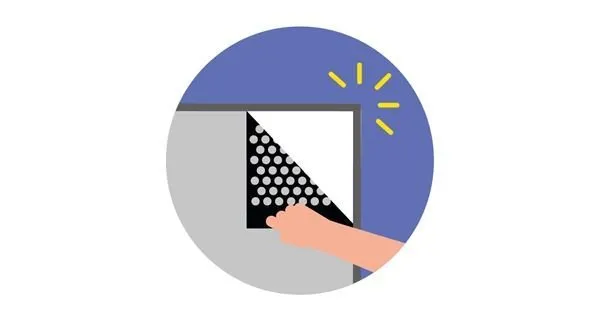 5. Remove: Quick and clean
Contra Vision products are characterized by excellent removal qualities which means minimal tearing, without the adhesive residue you can get from perforated vinyl films. Our products are REACH compliant which helps end-of-life processing.
Our Invention
Our invention started a new type of window advertising which spread across the world, making the Contra Vision® brand a byword for one-way vision window graphics. It began with a revolutionary squash court concept and from this Contra Vision Ltd was formed in 1985. We continue to innovate and have established an unrivaled range of technologies and printable one-way window films, all offering unique product benefits to help achieve your vision. Contra Vision is proud to be the only company which specializes in one-way vision graphics and we take pleasure in helping people to achieve the best results.
1982 – The Invention
Our story began over 30 years ago when Roland Hill, a keen amateur squash player, was driven to make the sport more accessible to a larger viewing audience. Squash is a challenging sport for spectators because the court is traditionally enclosed by opaque walls. Roland's eureka moment was a new one-way vision technology, which enabled colors and graphics to be visible from one side of the glass, while retaining excellent and unobstructed see-through from the other side. This led to the construction of the Safe Screen squash court in 1982, the world's first squash court with one-way vision walls on every side. Spectators could now watch the game from all the sides of the court while the players' view is blocked by the (blue) one-way vision walls.
1984/85 – Contra Vision Ltd and First Patent
It soon became clear that there were many other opportunities and applications for the invention including advertising, branding, signs, decorative architectural effects, solar control and one-way vision privacy. Patents for Roland Hill's invention were granted from 1984 in many countries around the world. In 1985 the inventor turned entrepreneur founded Contra Vision Ltd to promote and sell products around the world and to license multi-nationals including 3M and Avery Dennison to use our invention.

1991 – World's first total bus wrap
The world's first total bus wrap was produced by Contra Vision in New Zealand for the Pan Pacific Hotel. The bus was converted into a mobile billboard which still allowed passengers inside to see out. The process involved shipping Contra Vision part-processed material from Europe to be spray-painted in New Zealand.
1993 – World's first digitally printed bus wrap
Crystal Pepsi's bus wrap was printed by Super Graphics in California. The value and interest from advertisers and planners for this application continues today worldwide, with eye-catching and innovative designs that can transform each bus into a great opportunity for branding and communication campaigns.
2014/15/20 – Queen's Awards
Contra Vision received the Queen's Award for Enterprise: International Trade in 2014. In the following year, the company won the Queen's Award for Enterprise: Innovations. Most recently in 2020, Contra Vision received the Queen's Award for Enterprise: Innovations again. These rewards highlight Contra Vision's efforts to continue developing new products that are able to better satisfy its customers' needs.
Today – Keep on innovating
Contra Vision remains the world leader in one-way vision and other see-through window graphics. What started as an invention to increase the accessibility of squash, has turned into a global advertising phenomenon seen on buses, cars, retail windows and other buildings in over 100 countries. We continue to innovate and supply an unrivaled range of perforated window films to printers and distributors across the world, incorporating high performance product enhancements such as Contra Vision® Grayliner™.